Beauty in Loud, Smelly, and Hot Places
I know we're usually in a rush to catch the train, but you should stop sometimes and take a look at art in the subways.  Once upon a time, the most obvious form of "art" in New York City subways were graffiti-covered train cars; now, the city has commissioned artists to produce mosaics and stained glass.  You may have noticed art in smaller forms, such as in the display signs inside the trains.
Artist: James Gulliver Hancock
Artist: Sophie Blackall
Larger works of art can be found on subway walls and above ground on the platforms.  One beautiful example is located at the Arthur Kill station in Staten Island, close to my home.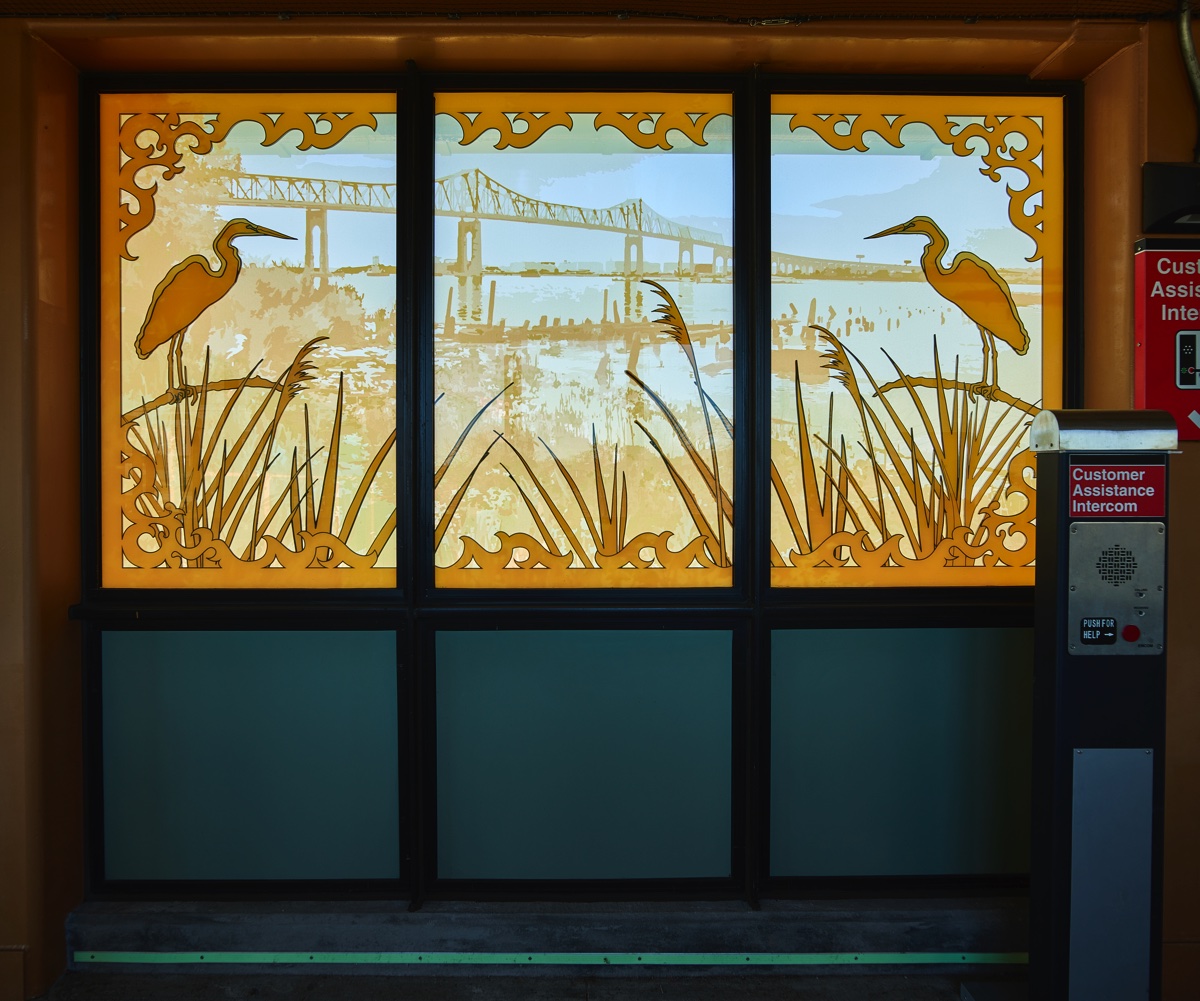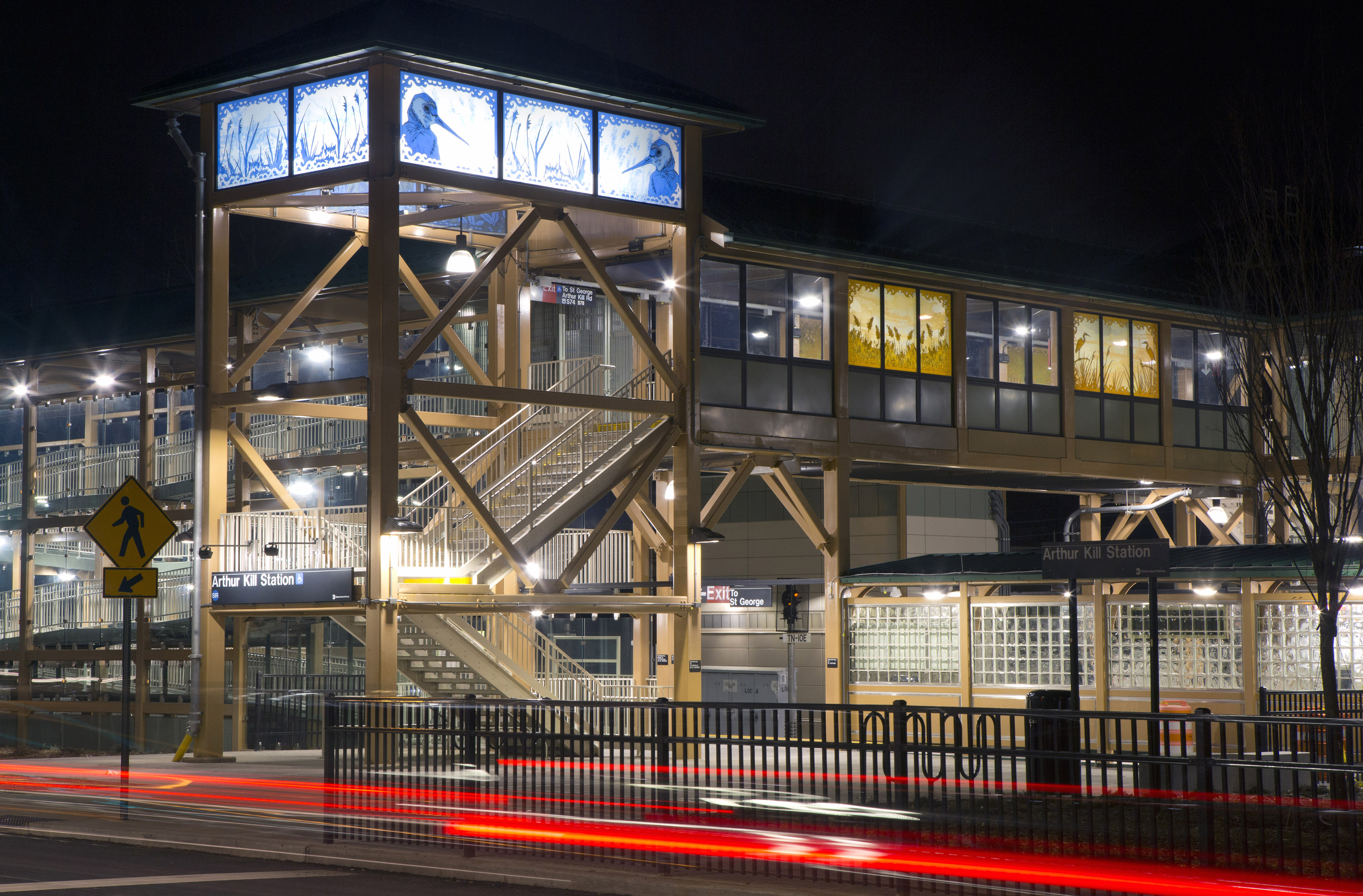 Jenna Lucente created 28 large scale laminated glass panels that reflect Staten Island's landmarks and landscape.  The panels include images of "the historic Conference house, Outer Bridge Crossing, the native marshland, and the wildlife of the area including egrets and spotted sandpipers."  The glass allows light to stream through, highlighting the yellow and blue panels which represent daylight as well as the ocean.
The MTA has catalogued NYC subway art by borough, as well as by train.  Here are some other examples of art around the city.
"Have a Happy Day" by Soonae Tark at Buhre Avenue on the 6 train line.
At the Essex and Delancey station on the F, J, M line.
"Under Bryant Park" by Samm Kunce at Bryant Park on the 7, B, D, F, M line.
"Blueprint for a Landscape" by Sarah Sze at the 2nd avenue station.
Some less conventional examples include:
"Wavewall" by Isabelle Yisak at the New York Aquarium stop on the N, Q, R line.
"Hive" by Leo Villareal at the Broadway/Lafayette St. on the B, D, F, M line.
A sound art installation can be found at Times Square.  Apparently, if you stand above the grates you'll hear a deep organ sound… I guess I figured it was always the trains.

Max Neuhaus's sound art installation at 7th Avenue.
Broadway-Lafayette Station in conjunction with Spotify and Brooklyn Museum's exhibit on David Bowie.
These examples prove that NYC is never short of art and inspiration.  Instead of spending money on expensive museums, the city offers art for the price of $2.75.  While the subways aren't my favorite place to spend time, I appreciate the way these pieces break up the monotony and chaos of the underground.
Source:
-Stephanie Montalti